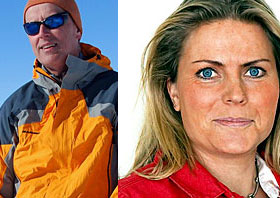 Name : Anders Merenius / Monika
Country : Sweden
Trip : Annapurna base camp trek
Date : 2008
Testimonial:
We highly recommend Subindra Adhikari. Subindra was our guide during Annapurna base camp trek, he was brilliant guide and has a great knowledge of the trekking, the people, their cultures, It was our first time in Nepal it was awesome and we had no idea what to expect.
Show / Hide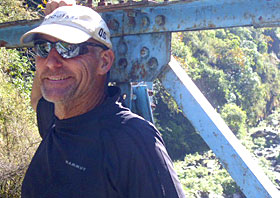 Name: Scott
Country : USA
Trip : Annapurna Circuit, ABC, Everest Trek, Langtang, Gosainkunda, Ganesh Himal
Date : 2006 - 2010
Testimonial :
I am quite well though sad to have ended such a memorable holiday! I truly hope that more people visit Nepal to see the beauty, I enjoyed very much my trip to Nepal and thanks to Subindra for his excellent assistance. It is with pleasure and full confidence that
Show / Hide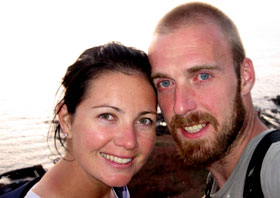 Name :Meredith Anderson
Country : Britain
Trip : Ghorepani Poonhill trek
Date : 2009
Testimonial :
I completed the Ghorepani Poonhill Trekking as well as Sight-seeing in Kathmandu & Pokhara. My trekking guide 'Subindra' did everything to make our trip a pleasure and helped with some adjustments to the itinerary. He did everything to make me comfortable
Show / Hide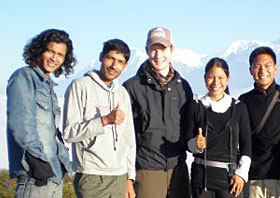 Name :Alma Jessica Hernondez
Country : Mexico
Trip : Mustang trekking
Date : 2008
Testimonial:
This is our second time in Nepal, first we have done Everest trek with Subindra, with the satisfaction of his guiding after 3years we are back to Nepal and once again we trek with Subindra and he has done everything he could to make our
Show / Hide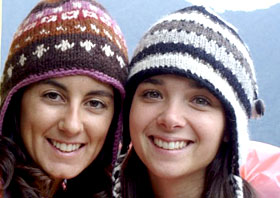 Name : Maria/Mercedes
Country : Spain
Trip : Jomsom Muktinath Trekking
Date : 2007
Testimonial :
We look forward to returning to Nepal in the near future to do some more trekking in this Beautiful himalaya country. One Of the Things That we enjoyed so Much was watching the Himalays of Nepal. Subindra who was
Show / Hide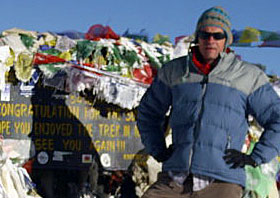 Name : Hal Hancock
Country : Australia
Trip : Annapurna Circuit Trek
Date : 2010
Testimonial :
We just wanted to let you know that we really enjoyed our Annapurna Circuit Trek with Subindra, we had wonderful time with him. He is very professional on his sector, very polite, respectful, friendly and helpful. We particularly
Show / Hide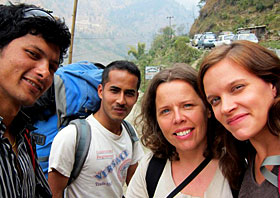 Name : Angela & Lisa.
Country : Sweden / Finland
Trip : Ghorepani & Ghandruk
Date : 2010
Testimonial:
I have a superb time with Subindra, I am very impressed and satisfied with him for his effort on making my trip such a memorable. It was such a delight to trek with him and would not hesitate to recommend Subindra
Show / Hide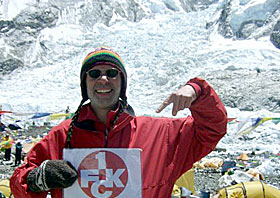 Name :Andreas Rapp
Country : Germany
Trip : Everest Base Camp, Chola-Pass Trekking
Date : 2008
Testimonial :
It was my first trip to Nepal and it could not have been a more pleasant experience. I am now back home in Germany. Just a short note to let you know I much I enjoyed the recent Panch Pokhari (Five Lakes) Trekking trek
Show / Hide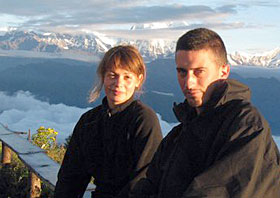 Name : Quentin Eyraud
Country : French
Trip : Jomsom Trekking
Date : 2010
Testimonial :
Subindra, My trek guide in Nepal, He was punctual and serious about his work. Subindra was an incredible guide always cheerful, friendly and very professional. I cannot thank him enough for his many kindnesses, and excellent guiding during my
Show / Hide